Jay Jay French of Twisted Sister is speaking out about prostate cancer
We're Not Gonna Take It is a national education campaign to raise awareness about the importance of screening and early detection of prostate cancer. ZERO is proud to partner with Jay Jay French – guitarist, manager, record producer and founding member of the heavy metal band Twisted Sister.
I'm a prostate cancer survivor because my doctors were proactive, and I'm working with ZERO and Bayer to encourage men 50 and older, especially those with a family history of the disease, to become advocates for themselves, getting checked each year and knowing if their PSA number is on the rise. Jay Jay French, Twisted Sister
The rock and roller is a prostate cancer survivor and national spokesperson for the education campaign designed to motivate men to take action about prostate cancer, learn about risk factors, such as family history of the disease, and if diagnosed, understand their treatment options. This campaign is brought to you with support from Bayer. To learn more about the campaign, check out the press release.
New Prostate Cancer Podcasts
As part of Prostate Cancer Awareness Month, Jay Jay hosts two special podcast editions of Prostate Cancer Uncensored. One features Rob Halford of the rock band Judas Priest, who shares how sobriety and sexuality factored into his own prostate cancer journey. In the second podcast (releasing September 20), Jay Jay chats with Cowboy Max of TikTok fame. Max is a goat farmer from New Mexico who was diagnosed at just 46. This lively conversation between an '80s rocker and a modern-day cowboy is one you don't want to miss!
You can also listen to and download the audio version of the podcast:

JAY JAY'S PROSTATE CANCER JOURNEY
In a series of three podcasts, Jay Jay reveals more about his diagnosis, his family history with prostate cancer and why he's so passionate about helping men take control of their health.
Jay Jay's Prostate Cancer Journey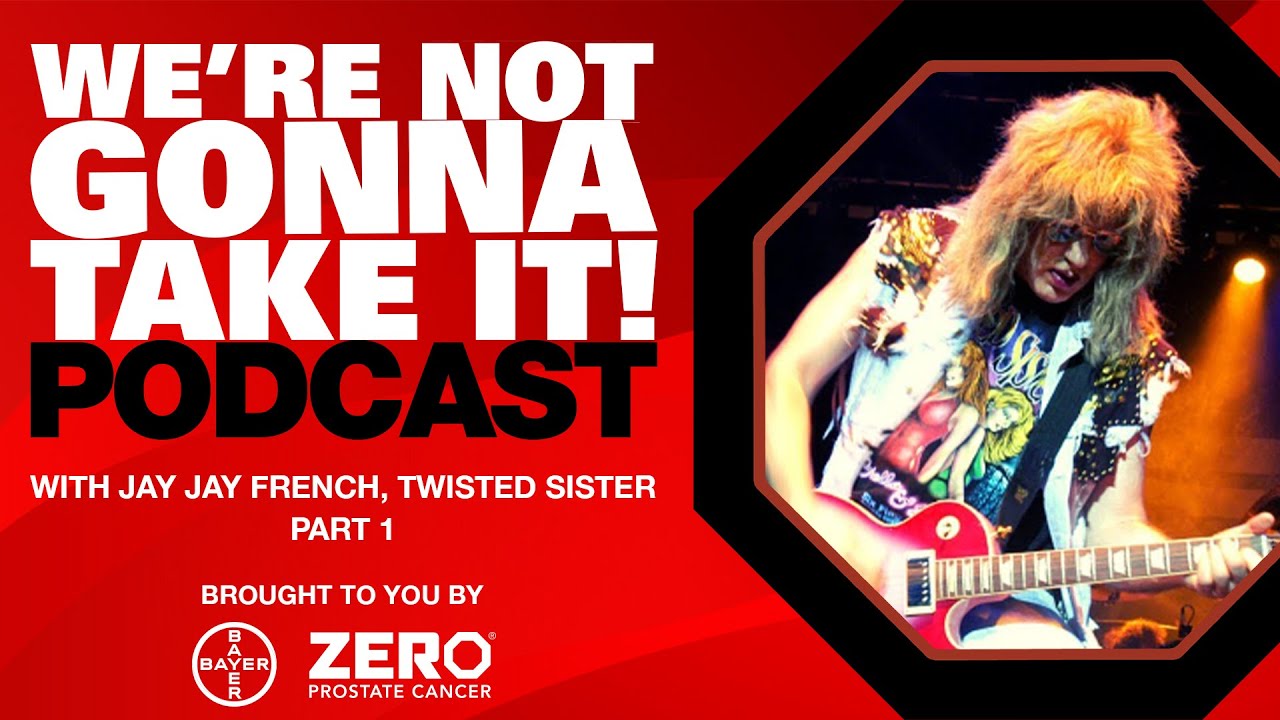 31:13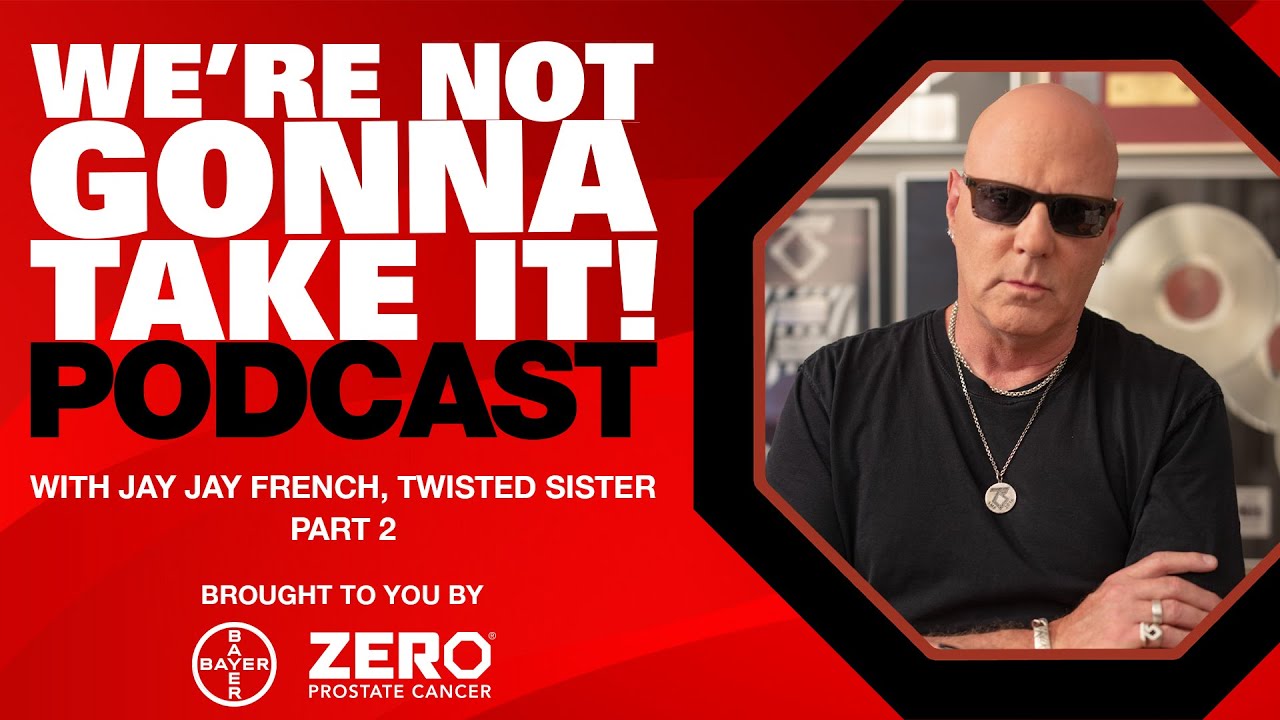 28:55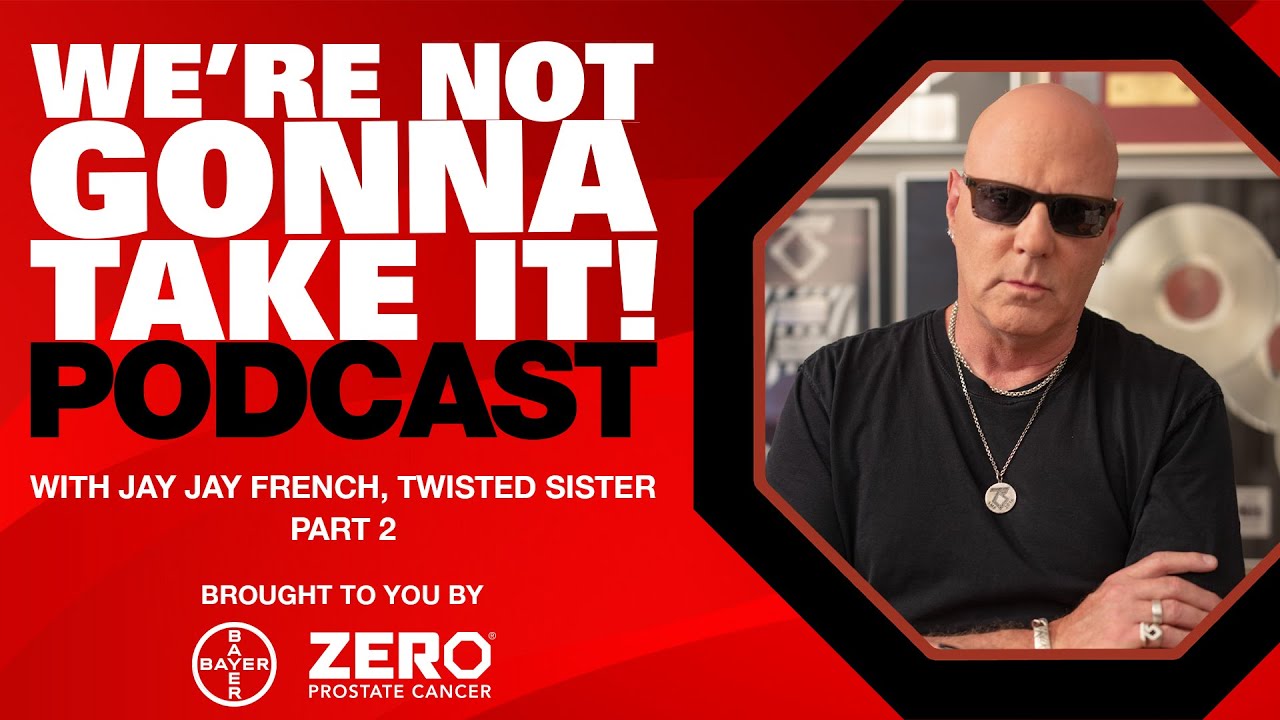 28:55
You can also listen to and download the audio version of these podcasts:
To hear more Prostate Cancer Uncensored podcasts, click HERE.

Test Your Knowledge:
Take Jay Jay's Prostate Cancer Quiz
Ready to separate fact from fiction as it relates to prostate cancer? Take our quick "Truth or Twisted" quiz and share your contact information to automatically be included in a lottery to receive an autographed copy of Jay Jay French's new book titled: "Twisted Business: Lessons From My Life in Rock 'N' Roll."
---
This campaign was developed with support from